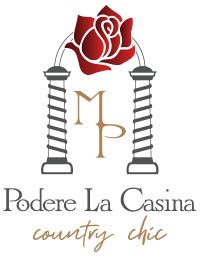 Location Podere La Casina
AN OASIS OF SERENITY IMMERSED IN TUSCANY
A location full of charm, exclusive spaces and personalized services immersed in the green of the countryside Tuscany , make Podere La Casina the ideal location for any type of need; guests at the pursuit of the most complete peace, travelers who love discoveries and tours, weddings, events and parties private ... our staff, together with the services offered by our structure , will be able to satisfy any type of need.
Services in the structure
Included with your overnight stay
During your booking ask us for advice on activities that best suit you adapt to your ideal relaxing stay… we can help you make your holiday truly unique. Be inspired by the list of our services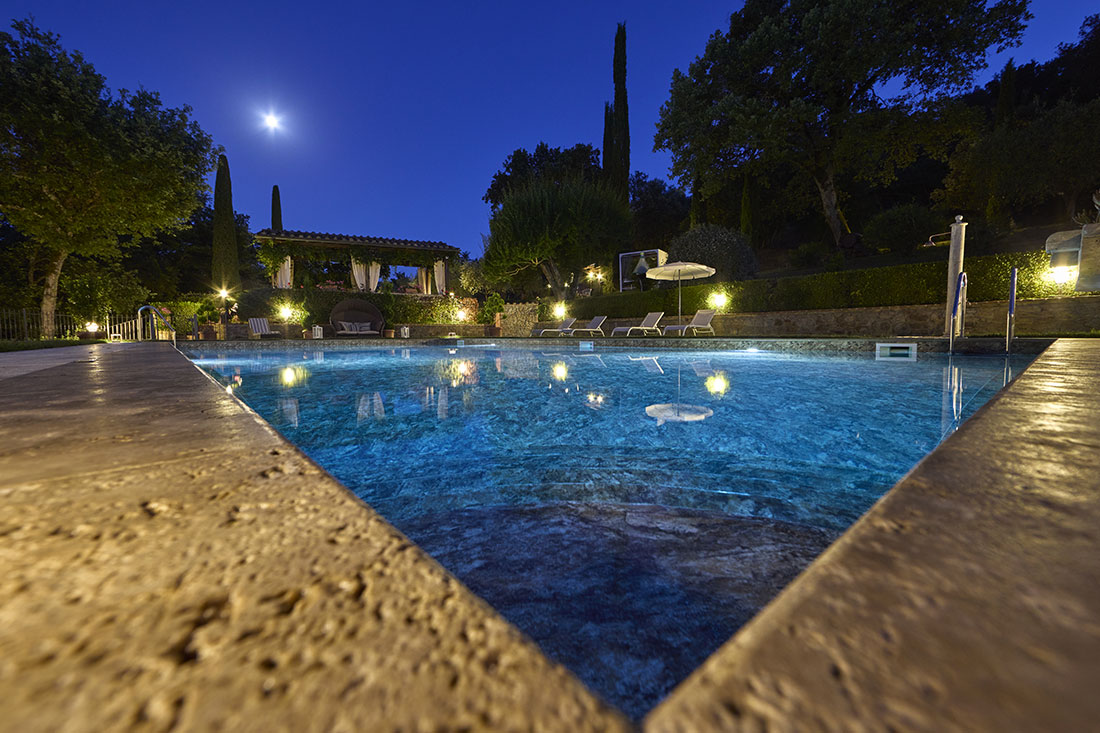 Swimming pool
The beating heart of Podere la Casina
With its 100 sqm, the swimming pool is the vivid centre of the Villa. Completely restored in the spring of 2021, the pool provides safety standards thanks to daily tests in water. Once back home, you will miss the crystal clear water.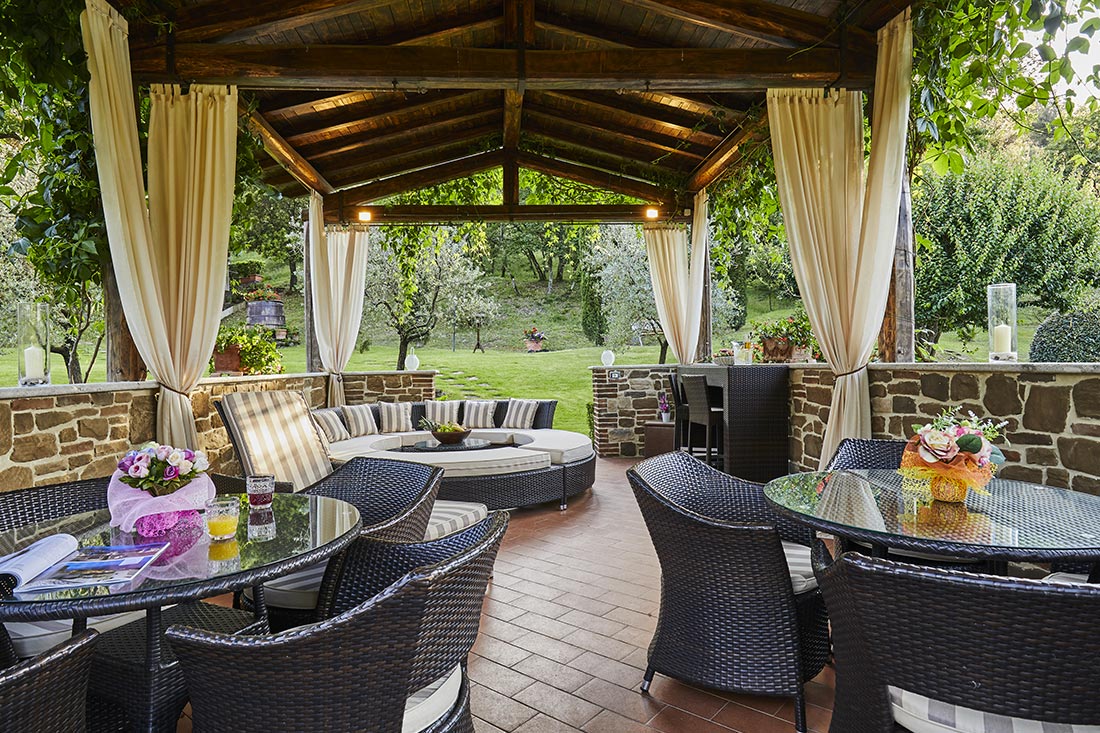 Area relax
A perfect combination of tranquility and fun
The relax area is the perfect combination between peace and entertainment. It is the right place away from the main villa where you can work or you can spend magic moments surrounded by nature. Located near the barbecue area you can be inspired by the beauty of the place for lunch or dinners in the outskirts.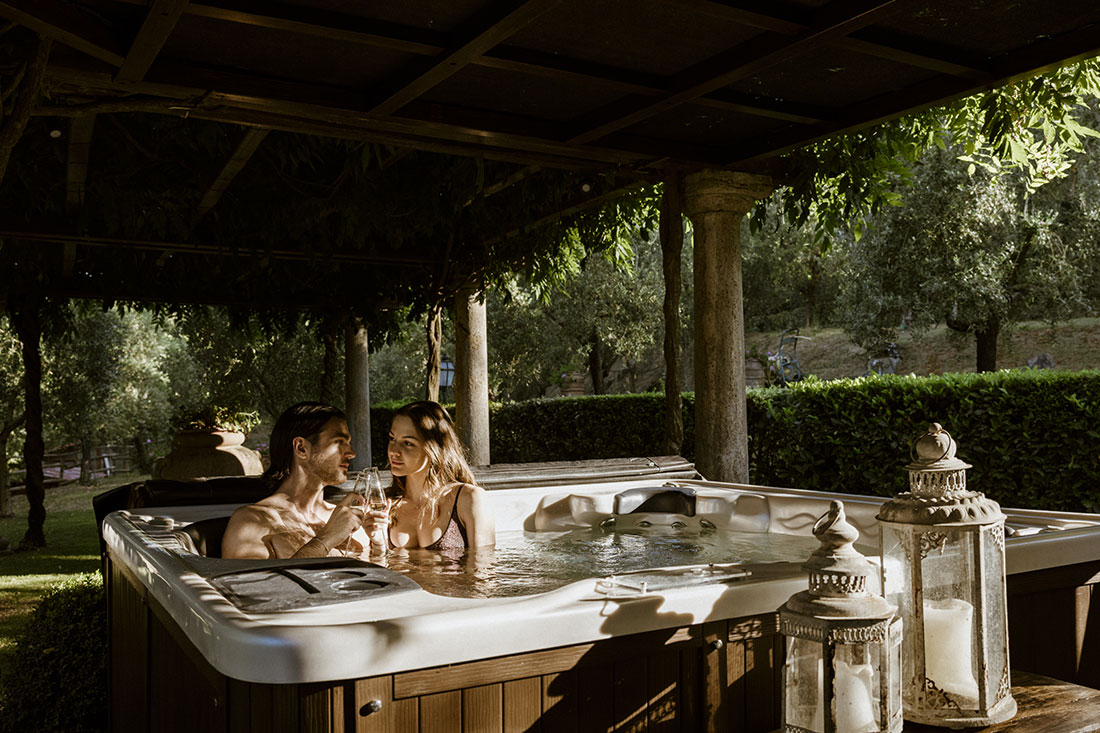 Jacuzzi
For lovers of hot bubbles
For those who love hot bubbles, the hot tub is the appropriate place. Enjoy the fragrance of the Weisteria, with its violet color, that is therapeutic for the soul.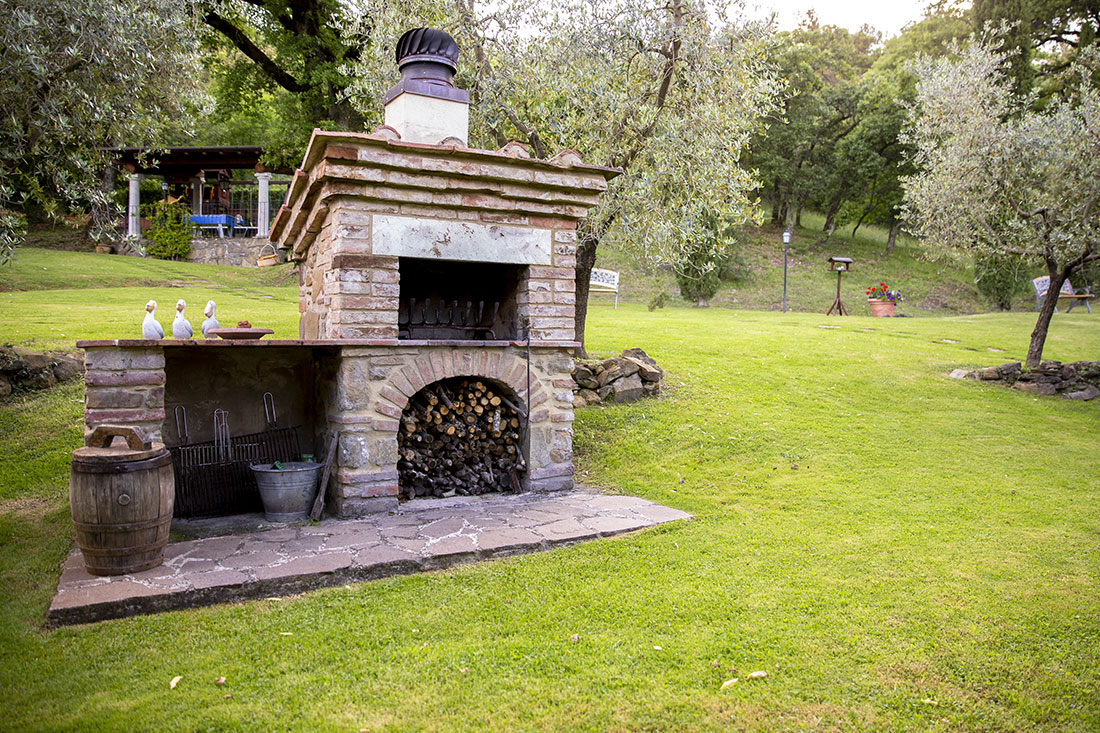 Barbecue
The pleasure of cooking
Use the barbecue area for cooking your favourite meals and try the best steak in the world such as «Chianina» and «CINTA».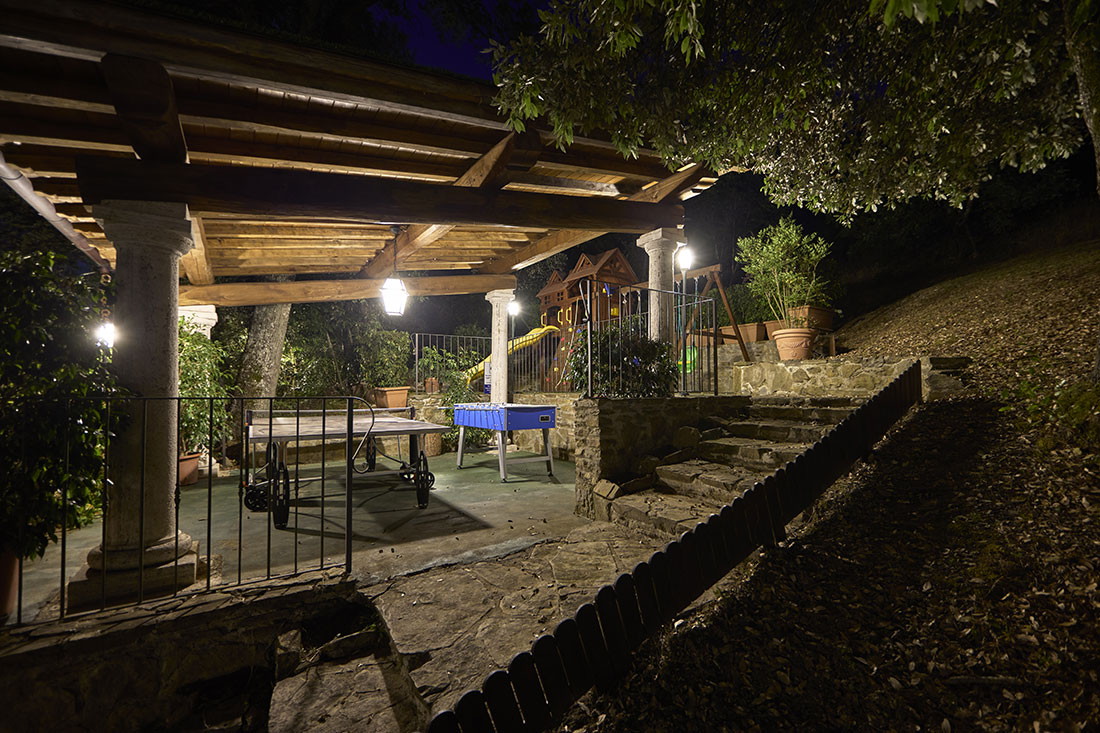 Playground
Having fun together
The Villa has a big fenced garden perfect for families with kids. Play together and find out your natural instinct.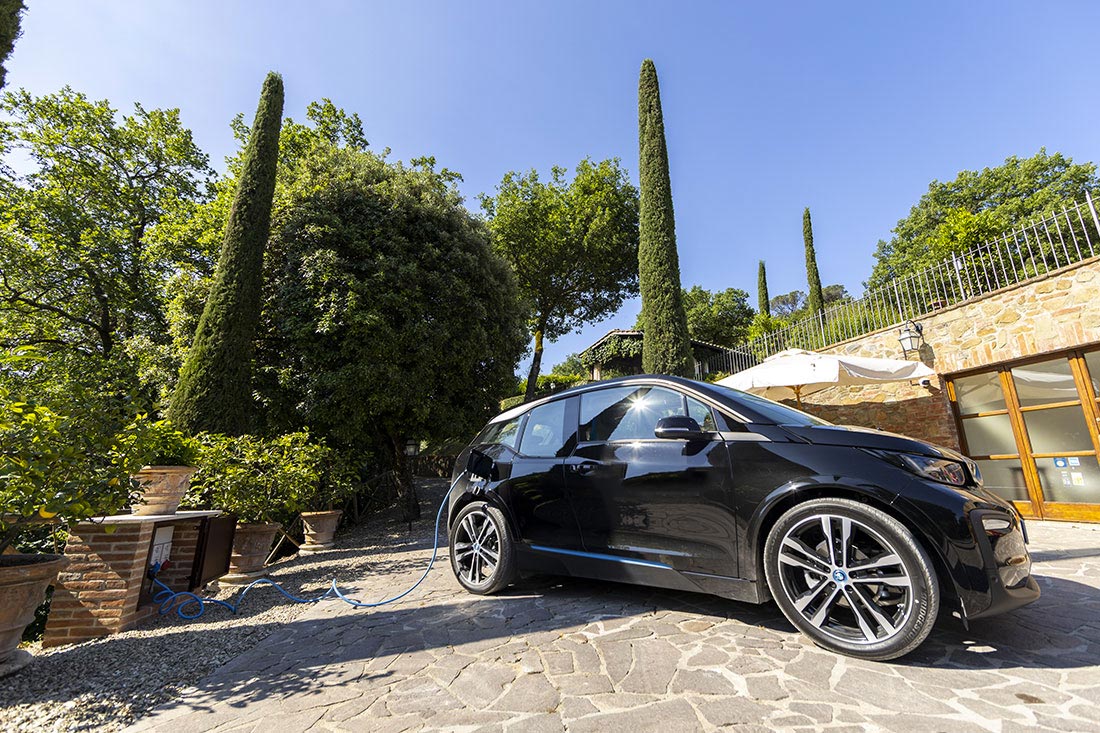 Electric car column
Parking area with charging station for electric cars